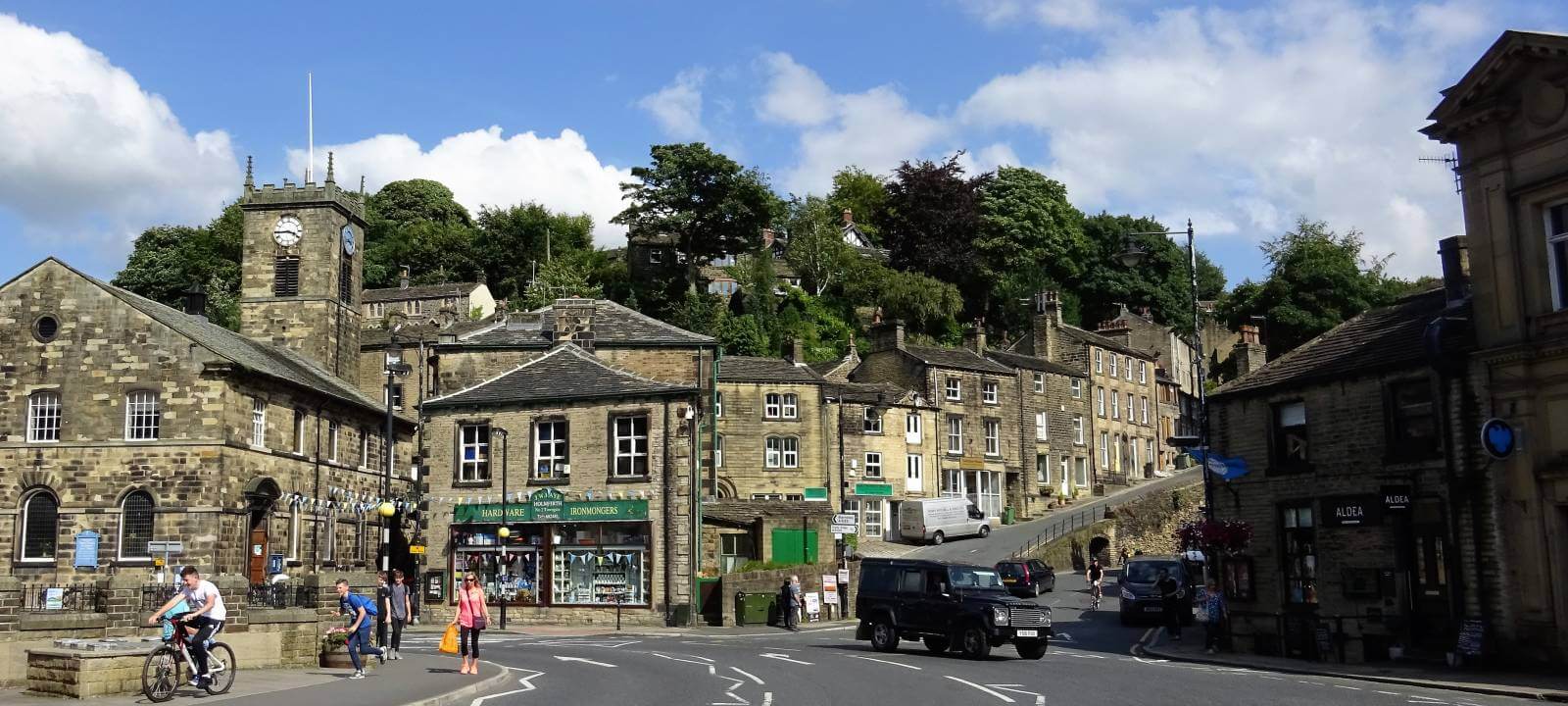 Holmfirth
Spicer Manor lies close to 'Last of the Summer Wine' country, with the TV series being filmed in nearby Holmfirth and the surrounding Pennine villages for over 30 years. With its unspoilt stone cottages nestled along the Holme Valley, this picturesque town is well worth a trip whether you want to seek out the famous spots from the TV show (Sid's Café is still going strong!) or just enjoy sight-seeing. 
Holmfirth also plays host to a popular festival line-up which are well worth a visit, including Holmfirth Festival of Folk in May, an Arts Festival in June and a Food and Drink Festival in September. 
Penistone and the Trans Pennine Trail
Just three miles from Spicer Manor is the market town of Penistone. With an array of independent shops, a picturesque church and a weekly market, the town is worth a visit. For film fans the 105-year-old Paramount cinema offers a trip down memory lane. It is also home to one of the few remaining theatre organs in the country. 
The annual Mayor's Parade in June and the agricultural show in September attract visitors from across the country. 
Penistone is also the place where you can join the Trans Pennine Trail. This section of the trail follows the route of the historic Woodhead railway line, making it an easy cycle ride even for younger children. Look out for the weird and wonderful sculptures along the route, and the spooky curved tunnel. Penistone Cycle Hire, situated directly alongside the trail, will provide bikes for all ages if you can't bring your own, and there is also a free on-site car park.
Peak District
Spicer Manor sits just five miles from the Peak District National Park boundary. Whether you want to explore the wild moors of the Dark Peak, or the stunning limestone gorges and rolling hills of the White Peak, this national park has something for everyone. There are excellent facilities for cycling and walking, with a wide range of signposted off-road routes whether you are on foot or two wheels – this is without doubt the best way to explore, with magnificent views around every corner.
The main towns, such as Buxton, Bakewell and Matlock, have weekly markets where you can find fresh local produce to take home. Explore the smaller villages for quaint tea rooms and country pubs which offer great food in a relaxed, cosy setting.