Looking for your perfect wedding venue in Yorkshire?
Located in beautiful Yorkshire countryside bordering the Peak District, Spicer Manor is one of the best wedding venues in Yorkshire. The rural setting of this luxury wedding venue provides incredible panoramic views of Yorkshire countryside to capture your most special and romantic moments. Hosting your wedding at Spicer Manor will ensure your wedding day is undoubtedly one of the most memorable and magical days of your life. We are confident that our attentive staff will ensure you and your guests have the most unforgettable time at one of Yorkshire's very best wedding venues.
Your perfect day awaits…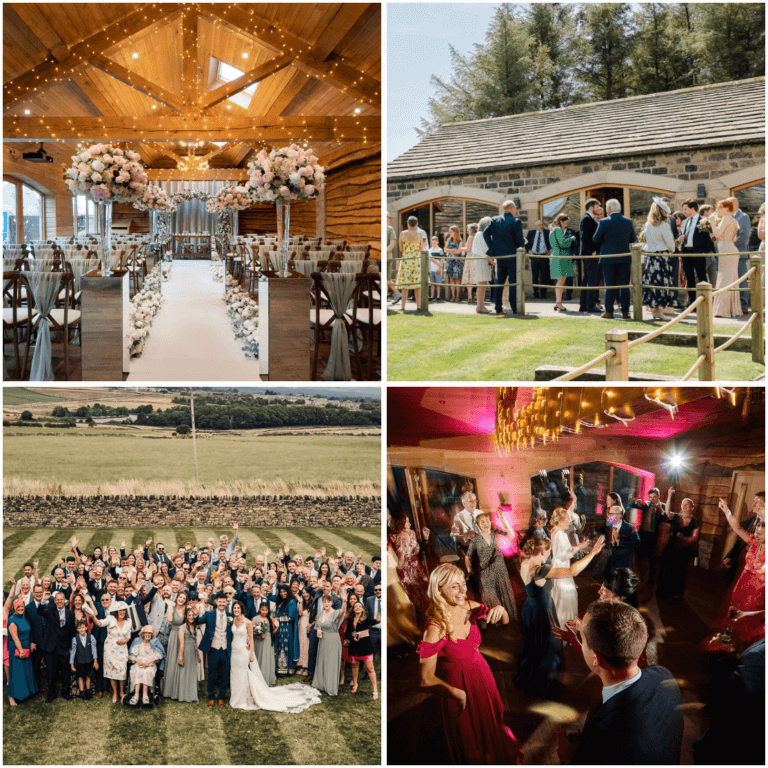 Spicer Manor welcomes you…
You have made a great choice in choosing Spicer Manor as your luxury Yorkshire wedding venue for your very special day.
We are here to accommodate your every need and make sure you have an exceptional wedding planning experience. Our friendly and dedicated team at Spicer Manor are here to assist you, making your wedding day as memorable as possible in one of Yorkshire's best wedding venues.
Everything at our wedding venue in Yorkshire is finished to the highest standard so you'll be romanced in luxury surroundings of Spicer Manor.
You'll have so many opportunities to capture beautiful memories of you and all your guests experiencing your perfect wedding day.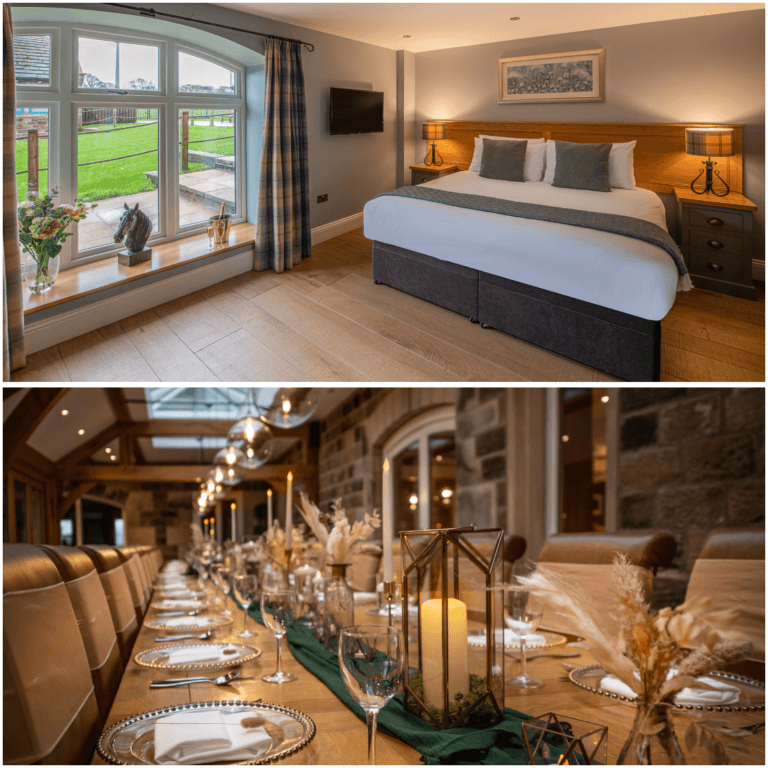 Luxury wedding venue accommodation
Spicer Manor's luxury accommodation will ensure your enjoy the highest comfort during your stay at one of the best wedding venues in Yorkshire. Wake up to soft cotton sheets, beautifully relaxed and listening to the birds singing outside your room. Relax in luxury with our two hot tubs,  amazing grand staircase, stunning oak orangery, our huge games room and our very impressive cinema room (which also doubles up as a perfect room for getting ready on the big day!).
There are 15 stunning bedrooms, all individually designed and each one has its own en-suite with beautiful Porcelanosa tiles and luxurious rain showers. All are super king rooms and can be changed to singles if required. We can accommodate 34 guests in total at Spicer Manor as one of Yorkshire's best wedding venues.
Each bedroom is affectionately named after a wild flower with our lovely country location in mind. All the bedrooms have their own individual features, including an impressive double shower and fabulous free-standing baths, you will be absolutely spoilt for choice when it comes to picking your bridal suite in this amazing Yorkshire wedding venue.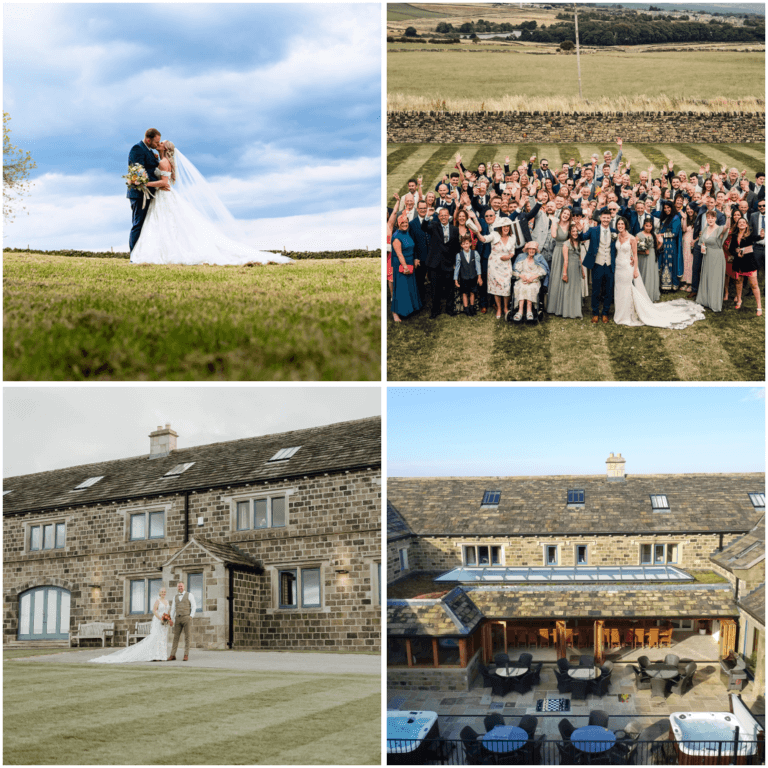 Our outdoor space
Spicer Manor's outdoor space is special. As well as all the beautiful indoor areas, we have many gorgeous outdoor spaces for your drinks reception or wedding photography to benefit as one of Yorkshire's best wedding venues.
The rear courtyard has a small water feature on the lawn with plenty of outdoor seating and is great for socialising. The front is surrounded by lush lawns with either the rather impressive view of Spicer Manor behind or the incredible views of the Yorkshire countryside out ahead.
We also have our wonderful meadow next to the Coach House, perfect for those dreamy and romantic pictures you can look back on as you cherish your precious wedding day memories.
Bank holiday dates and those immediately before and after incur a £1000 additional charge
20th - 31st December incurs a £2000 additional charge
Bank holiday dates and those immediately before and after incur a £1000 additional charge
20th - 31st December incurs a £2000 additional charge